Http://Tdfmmsd.Tumblr.Com: iks design, msd-office
Location: Kiyosu, Aichi Prefecture, Japan
Area: 190.0 sqm
Year: 2014
Photographs: Keisuke Nakagami

From the architect. You can find Yokoi dental clinic in Aichi prefecture. Site is located at the intersection of the residential area.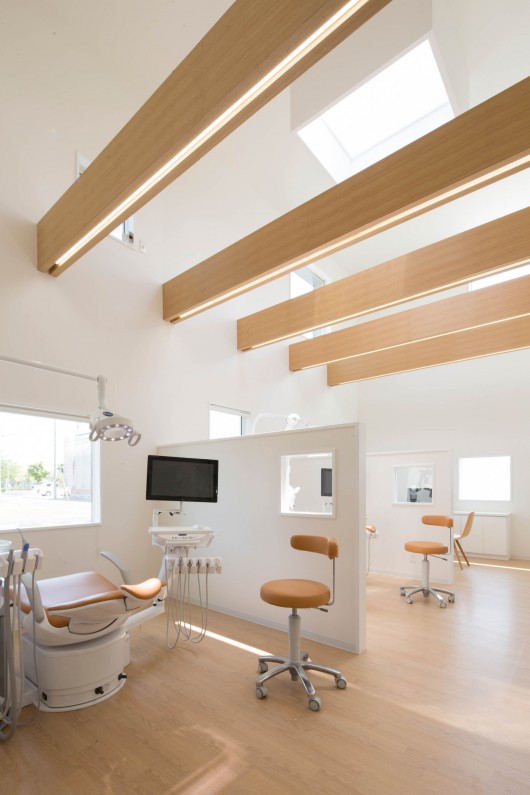 To become an icon and be well liked by the community, we minimised signs and advertisements. We kept the design simple and clean, a white box with assorted square windows to capture people' s attention.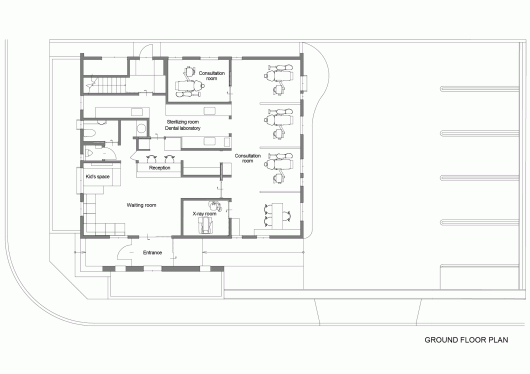 Inside, you can feel the light from these and the skylights above, which gives you the impression of being in a more spacious waiting area.
In the consultation room, to make patients more relaxed, we embedded lights into the beam structures. This provides both direct functional lighting for dentists at work, as well as diffusing into the wider room to brighten up the space around each beam.
Yokoi Dental Clinic / iks design + msd-office originally appeared on ArchDaily, the most visited architecture website on 08 Apr 2015.
send to Twitter | Share on Facebook | What do you think about this?
Comments
comments